who are we and what's this all about?
First, there was a book.
There were five books, actually. The fourth of which was Rosé All Day: The Essential Guide to Your New Favorite Wine. When it was published in spring of 2017, the world went wild for rosé. All day. And all that.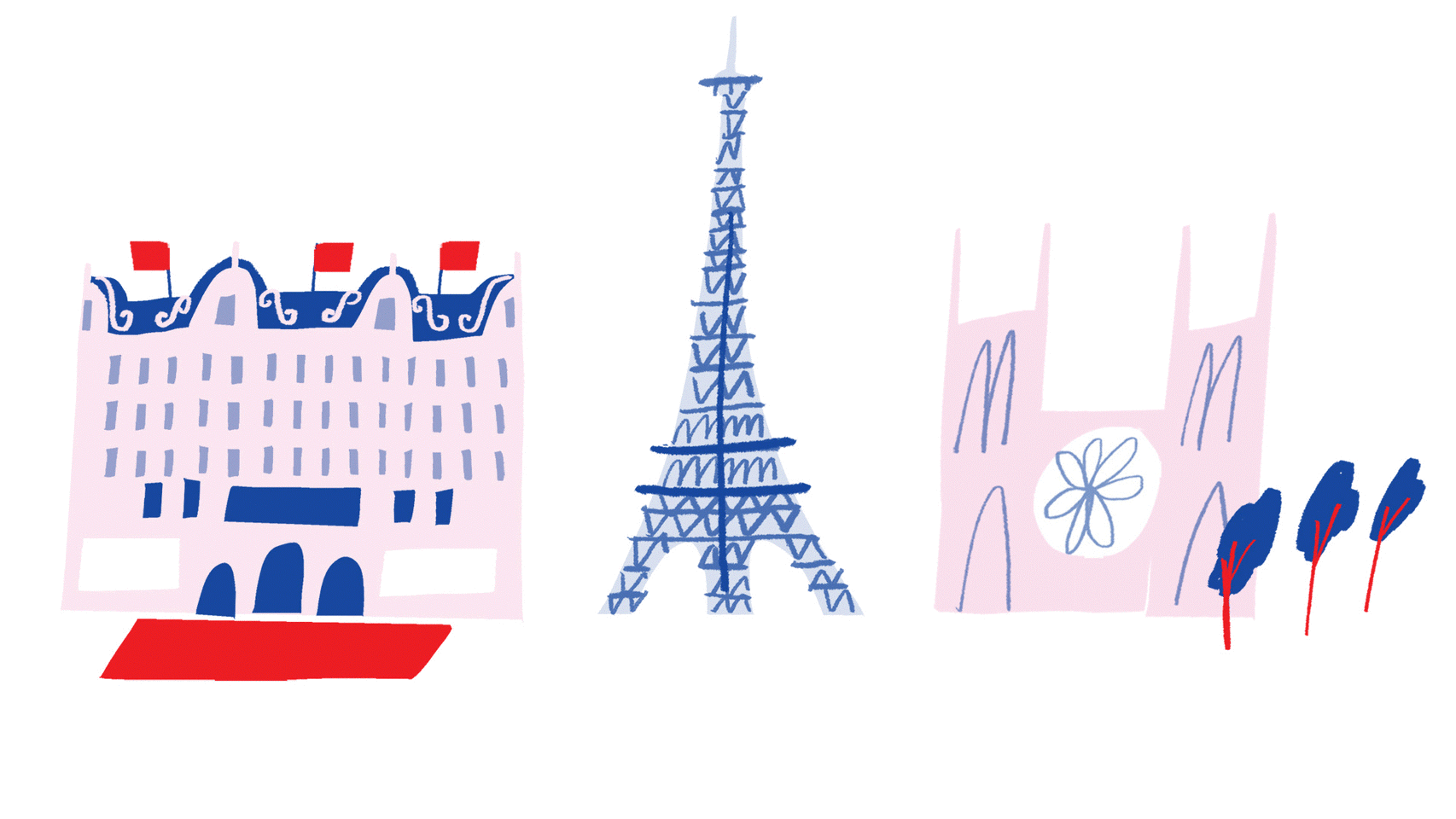 Author Katherine Cole swore to never write another book after that. But the good people of the world were out there, and they were drinking wine, and it soon became apparent that the thing everyone was sipping now was sparkling, not so much pink. And if there was one style of wine Katherine liked better than rosé, it was bubbly. So that settled it: Rosé All Day needed a companion. And that companion had to be effervescent…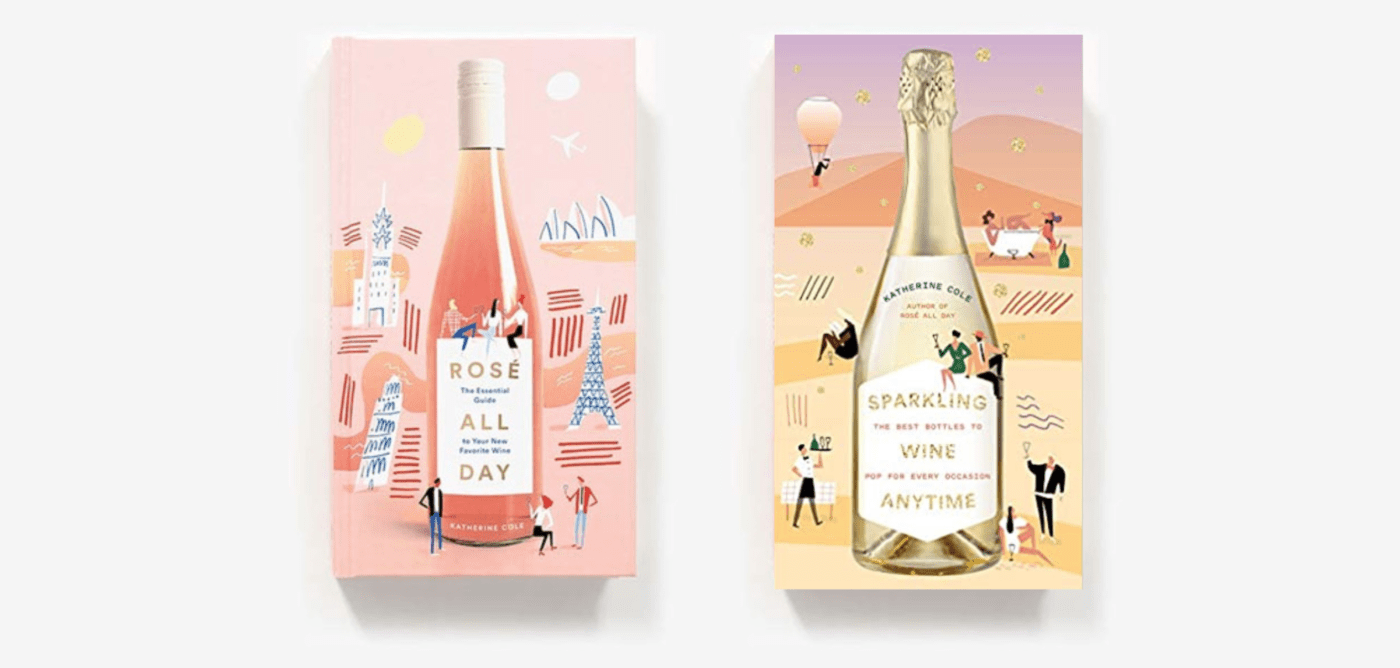 see how cute they look together?
So here we have Sparkling Wine Anytime: The Best Bottles to Pop for Every Occasion. Because Katherine couldn't help herself. She couldn't contain her excitement about Champagne, Prosecco, Cava, Lambrusco, pét-nat, and more.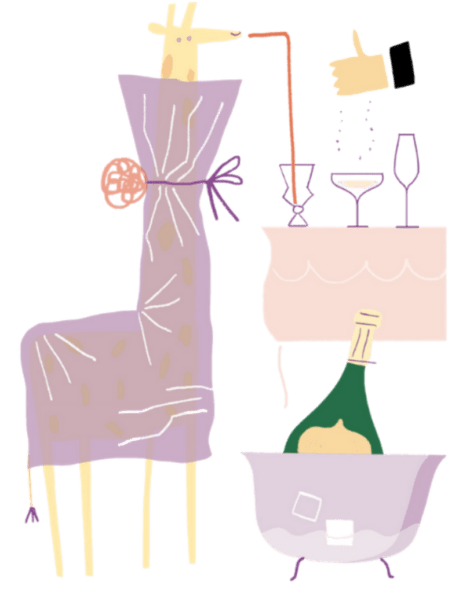 This extremely important book is full of extremely important facts. Such as this tidbit on the subject of optimum serving temperatures: "Not-so-good bubbly starts to stick out awkwardly above about 60°F, increasingly tasting like a giraffe wrapped in tin foil. (You know: gawky, awkward, tinny, and maybe a little feral, furry, and fleshy.)"
Filled with playful illustrations by artist Mercedes Leon as well as helpful infographics, Sparkling Wine Anytime is an effervescent conversation tackling history, winemaking information, world regions, tasting notes, cocktail recipes, food pairings, and bottle recommendations for any budget… all in light, bubbly prose.
meet the team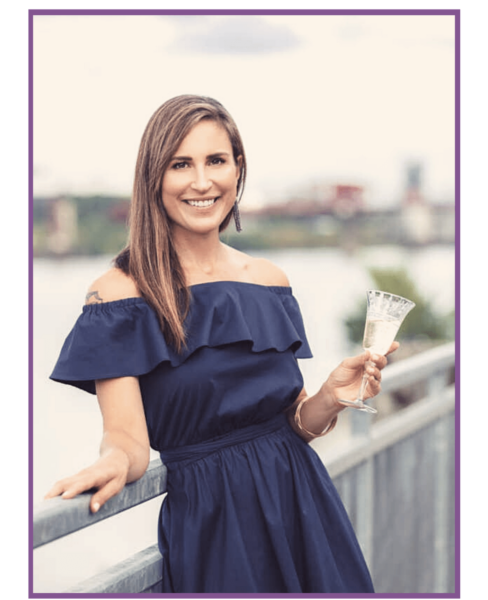 Katherine Cole is a James Beard Award-winning fine wine expert. She is the author of five books on wine, most recently the popular Rosé All Day.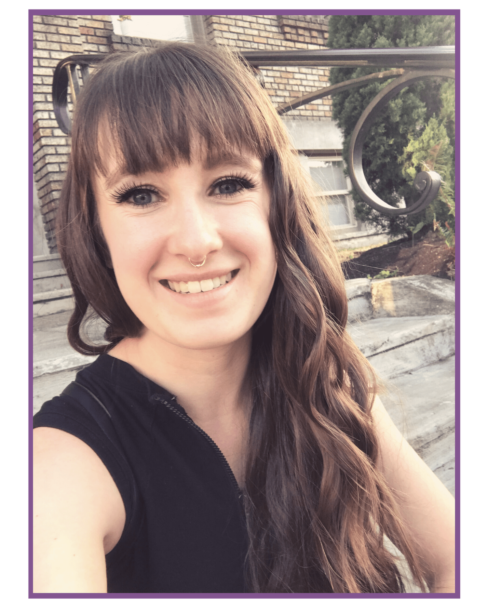 Rachel Grossman is our content manager and biz whiz. She also knows a lot about wine… You can see her sabering on our social media feed!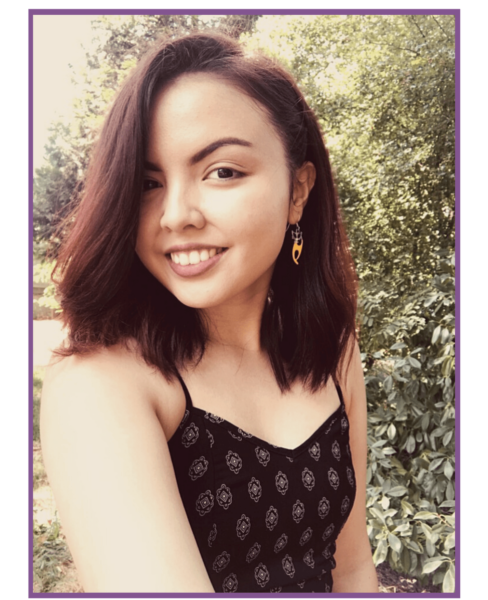 Lex Rule is our design and marketing goddess. She currently studies Communication and Advertising at PSU and is also a singer-songwriter and self-taught guitarist.
also...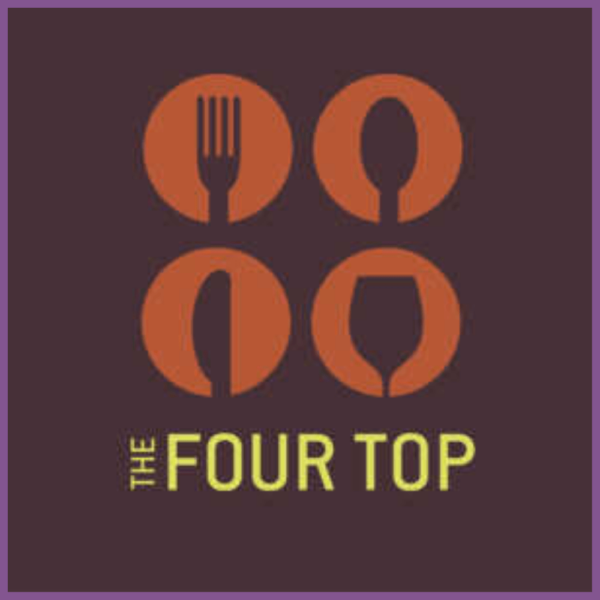 Katherine is also the creator, host, and executive producer of The Four Top, a James Beard award-winning food-and-beverage podcast streamed on Spotify, NPR One, etc. Rachel and Lex help out with The Four Top as well. Please give it a listen!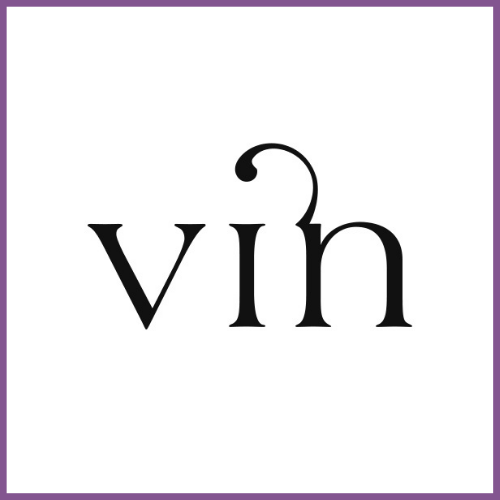 Katherine's day job title is Commun-ications Director at Vin Agency, a brand design and creative firm serving the fine wine and craft beverage industry. Big thanks to Jon Krauss of Vin for this website, which is less serious than his usual work.