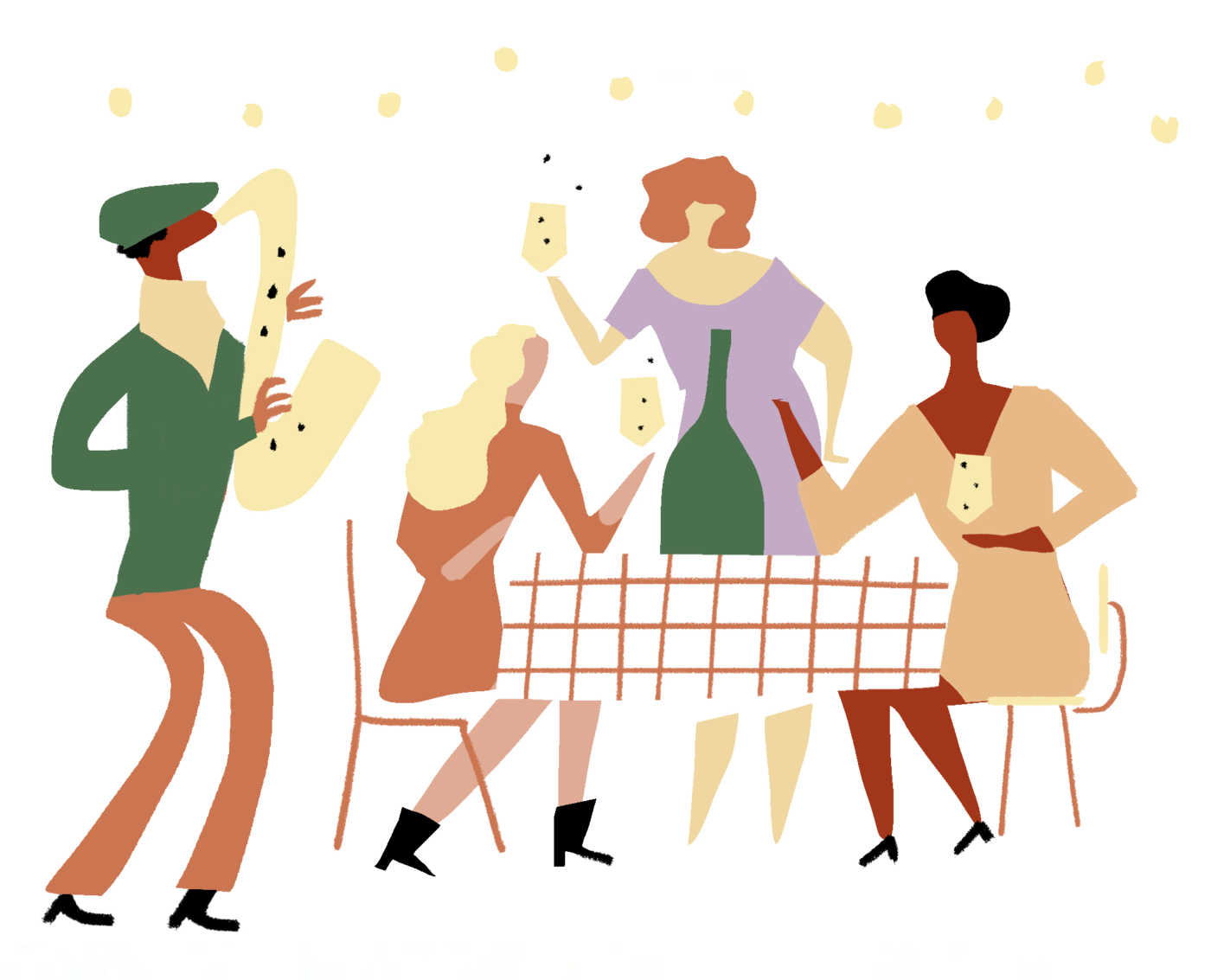 A vibrantly illustrated, authoritative guide to sparkling wine.
Sparkling Wine Anytime introduces readers to every style of sparkling wine, from Champagne and Prosecco to Cava, Lambrusco, pét-nat, and more. Wine expert Katherine Cole digs deep into bubbly's compelling history, role in culture today, and the unique process by which it is made, explicating the most complicated concepts with light, bubbly prose.
Organized by region, this comprehensive guide includes producer profiles, tasting notes, cocktail recipes, food pairings, and bottle recommendations for any budget. Filled with playful illustrations by artist Mercedes Leon as well as helpful infographics, Sparkling Wine Anytime is an effervescent exploration of all things sparkling.
ABOUT THE AUTHOR
Katherine Cole is a James Beard Award-winning fine wine expert. She is the author of five books on wine, most recently the popular Rosé All Day.
Katherine is also the creator, host, and executive producer of The Four Top, a national food-and-beverage podcast presented by OPB and streamed on NPR One. 
In addition to her journalistic work, Ms. Cole is Communications Director at Vin Agency, a brand design and creative firm serving the fine wine and craft beverage industry.